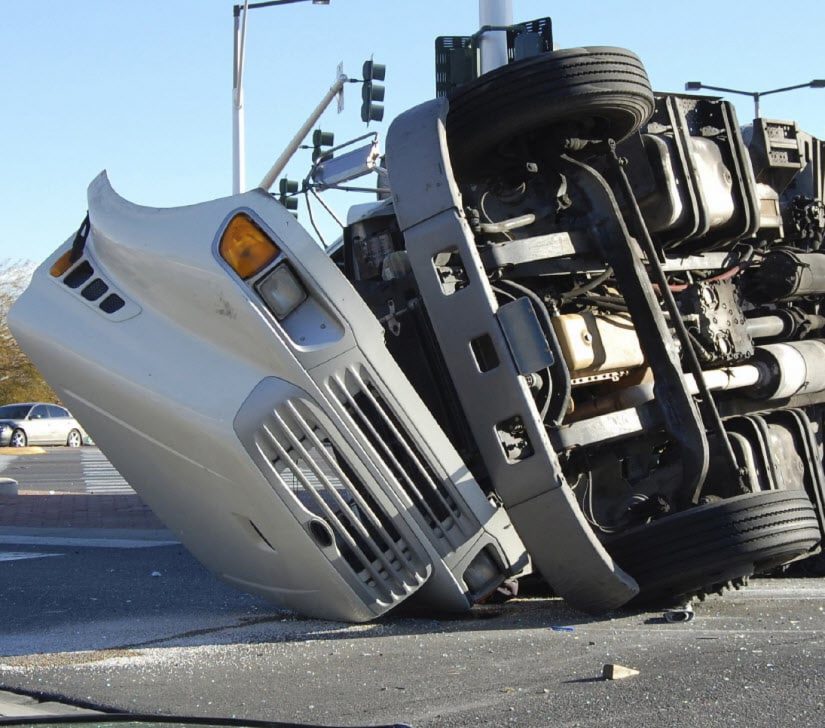 Accidents caused by truck drivers can be fatal and a source of financial trouble for crash victims. The amount of damage caused by truck drivers is due to the weight of the commercial truck because they typically weigh between 6,000 to 8,000 pounds. Sometimes truck drivers follow the law but make small mistakes, such as not checking their mirrors and other small errors that can lead to accidents that cause massive amounts of damage. If you experienced a crash because of a truck driver's neglect, it is time to get professional legal help. You can work with a Tuckson truck accident attorney who can support you during this terrible crisis and help you claim a settlement. Call Wattel and York for a free consultation.
What Do I Do After a Truck Accident?
After you've gotten into a serious truck accident, you should take a few steps before your attorney can reach out to the responsible party.
Call 911
The 911 hotline might be called by the truck driver, but if not you can reach out to the police and let them know you've been in an accident. Wait for the police to arrive so that you can inform them of how you crashed and what your injuries are. This official report will provide supplemental information for your settlement case.
Take Pictures
Truck accident claims require reliable evidence to help back up the compensation amount you are demanding. You should take pictures of the property damage done to your passenger vehicle and any injuries you received because of the trucking accident. You should also take pictures of other involved passenger vehicles and the truck.
Get Contact Information
You will need to get the contact information from the trucker and information about the company they work for. You will also need the contact information from the trucking company's insurance carrier, but if the trucker does not have that information, your attorney can later get it from the trucking company. Also, get the contact information from any witnesses; they can be helpful during Tucson truck accidents.
Get Medical Help
Truck accident victims tend to have worse injuries than those caused by car accidents. Commercial truck accidents can be the result of high velocity crashes in which the heavy weight of the trucks can cause more damage than the average sized car. You should get medical help as soon as you are free to and not delay treatment. After getting help on the scene, your doctor can perform a more thorough evaluation of your condition. 
Call Your Attorney
An AZ truck accident lawyer can help you get your truck accident claim started. After they review your case to discover who is at fault, they will find ways to prove that they are liable. A Tucson truck accident attorney will also protect you from predatory insurance companies that try to give you a smaller settlement than you deserve.
Inform Your Insurance Company
You must call your insurance company to let them know what happened. Insurance companies typically help cover some property damage and medical bills, but you will still need the help of an AZ truck accident lawyer to recover the full cost of your damages.
Decline Settlements From Other Parties
The trucking company's insurance company may reach out to you and offer a settlement. However, you should decline and speak with your truck accident attorney first before making any hasty decisions. This way, you are more likely to receive fair compensation.
How Are Truck Drivers At Fault For My Accident?
In many truck accident cases where it is not the fault of the passenger vehicle drivers, truckers might make avoidable mistakes or are neglectful in some way.
Traffic Violations
Truck drivers sometimes break traffic laws and drive in the wrong lane, improperly pass and change lanes, ignore signs and fail to yield to other drivers, or run past a red light or stop sign.
Speeding
Many commercial trucks don't drive at the correct speed limit. Many states require trucks to drive below the speed limit because it takes them longer to stop due to their weight. In Arizona, truck drivers are required to drive under 65 mph.
Driving Under the Influence
Even though truck drivers are tested regularly, in some instances, they have been known to take drugs such as methamphetamine, cocaine, amphetamine, and oxymorphone.
Driver Fatigue
Truck driver fatigue can be the cause of a semi-truck accident if the driver skips their obligatory breaks. Truck drivers are required to rest at specific intervals according to FMCSA regulations.
Bad Weather
Poor weather conditions, such as heavy downpours, snow, and other conditions, can heighten the chance of truck collisions.
What Can Lawyers Include in the Settlement?
There are two different types of damages you can claim when the truck driver is responsible for your severe injuries. They are economic and non-economic damages.
Economic Damages
These are damages that can be calculated from bills, receipts, and invoices.
Physical Injury Damages
These types of economic damages include personal injuries such as broken bones, brain injuries, and any other serious injury. These damages will be added to your settlement based upon your medical bill receipts. They can include ongoing treatments, such as physical therapy, follow-up treatments, imaging scans, surgery, prescription medicine, and other medical expenses.
Lost Wages
Other economic damages you can include in your settlement are lost wages. When you have suffered injuries, it is likely that you are unable to work full-time. You may be temporarily disabled or simply unable to focus because of your injuries. Your personal injury compensation can include lost wages for the present and future. If you have to take time off for several weeks or months, the amount of income you lost can be totaled and included in your settlement.
Property Damage
Your insurance company may be able to cover most of the property damage. But if your car was completely totaled, it is possible to seek a settlement for any damages exceeding your insurance policy coverage.
Funeral Expenses
This economic cost only applies to wrongful death cases where the driver or passengers died because of the trucking accident. When this is the case, the surviving family members can seek compensation for their loved one's demise. This can include burial fees, the service, flowers, embalming, and other necessities. 
Non-Economic Damages
These are damages that are more vague and are based on your current situation. Your attorney can calculate this using a numerical multiplier.
Pain and Suffering
Non-economic damages make up most of the settlement amount and are based upon how severe the truck accident was and the emotional wellbeing of the victims. If you are experiencing severe discomfort and pain, you should let your attorney know. Other non-economic damages include emotions like depression, shame, guilt, and more. Your attorney will use a multiplier from one to seven, and the highest number is for the worst possible pain and suffering. This number multiplies the economic damages, which is then added to the total economic damages to provide a settlement sum.
How Can My Attorney Prove Who is at Fault?
Your attorney can apply a number of methods to help reveal which party is responsible for the accident.
Traffic Camera Footage
If there is a nearby traffic camera, your attorney can request that the recording of the accident is pulled up. They can then analyze the video to see if the truck driver was performing any illegal maneuvers before the truck accident.
Inspection Report
After a commercial truck has been in an accident, the trucking company will send out an inspector before the truck gets repaired. The inspection report contains information on how the truck was functioning before the accident. If there was any malfunctioning equipment, it would be in the report. This means that the manufacturer, engineers, or company inspectors may be held liable for your accident. The inspector submits this inspection report to authorities. Your attorney can get this report from the sheriff's office.
Truck Black Box
Most trucks have a black box built into them that records electronic information on how the truck was performing. The black box will hold information such as the speed of the truck at the time of the crash, electronic communication, and other details. Your personal injury lawyer can obtain the truck black box data and look for any information that can be tied to the accident. 
Witness Testimonies
If anyone witnessed the accident, your attorney can reach out to them on your behalf and get them to testify in your case. They can then use this evidence to help supplement your truck accident settlement claim.
Trucker's Log
All truck drivers must keep track of their activity and log their stops. Whenever they reach warehouses, load or unload products, or take breaks, it has to be logged. Your attorney can obtain the log information to see if the truck driver has been taking appropriate breaks and wasn't driving while fatigued.
Other Ways Truck Accident Attorneys Can Help
When you work with a dedicated truck accident attorney, you can trust that they are working in your best interests and will try their hardest to obtain fair compensation. They reach out to all involved parties and try to negotiate the maximum settlement. You may be struggling with damages and personal injuries that make life difficult, but you don't have to fight alone. Medical bills can't wait, and the extra burden of not being able to go to work can make things worse. Get help from an experienced law firm that has your back. Call Wattel and York for a free consultation.