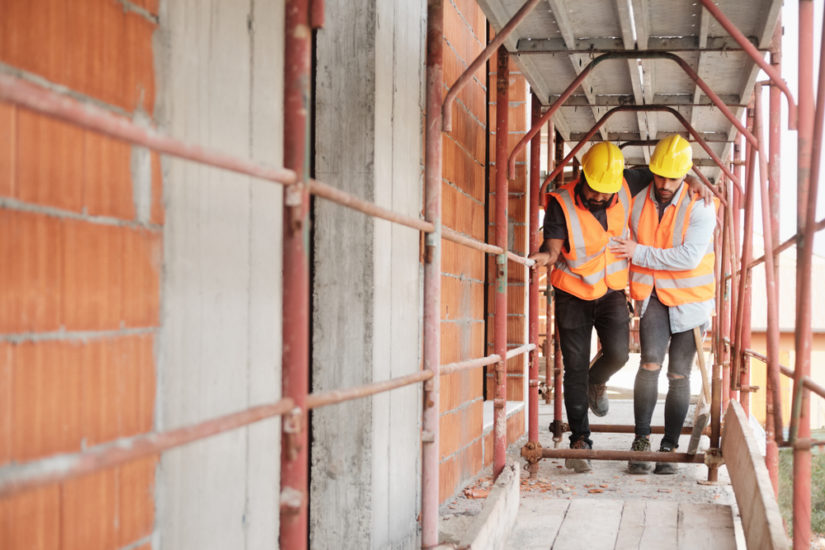 Phoenix workplace injury lawyers offering free case evaluations to victims throughout the greater Tucson, Glendale and East Valley areas.
Workplaces are regulated and are supposed to be safe for employees and visitors. Employers owe a duty to their employees to maintain a safe and hazard-free working environment. When that duty is violated and an injury results that was a reasonably foreseeable consequence of that violation, than the elements of a basic negligence action exist. The Phoenix, AZ workplace accident attorneys at Wattel & York have successfully settled or tried more than 13,000 cases for clients, including workplace injury and worker's compensation cases.
A personal injury action may seek to recover the following compensation:
Past and future medical and hospital expenses
Pain and suffering
Loss of wages
Loss of future income
Property damage
Other non-economic damages
WORKERS COMPENSATION IN ARIZONA
In Arizona, employees are protected by worker's compensation insurance, which covers injuries and/or disability sustained on the job. According to local labor bureau statistics, the most hazardous industries in the state include construction, transportation, trade and utilities, mining and natural resources.Worker's comp is designed to pay for lost wages, hospital stays, surgeries, medical bills and rehabilitation regardless of who was to blame for the accident and resulting injury. If the employee's workplace injuries are fatal, these insurance benefits will extend to the immediate family and dependents of the victim.
In practice, workman's compensation coverage is sometimes enough to cover minor workplace injuries. Unfortunately, when serious accidents occur and workers are left with permanent disabilities, this compensation is far from adequate. As families struggle with rising medical bills, lost wages during recovery, and the emotional turmoil of such an event, many are placed on the brink of financial disaster. Moreover, it's not unusual for employers and their insurance companies to undercut your claim, rather than ensure your best interests come first.
Since the legalities of on-the-job injuries in Arizona are so complex, it's best to speak with a lawyer who specializes in workplace injury before signing a settlement agreement. Here at Wattel & York, our legal team of attorneys will review the various factors that determine the real value of your case, to help you make a more informed decision.
CAUSES OF COMMON WORKPLACE INJURIES:
Employers have a legal duty to ensure a safe work environment that is free of dangers and foreseeable hazards. Injuries commonly reported on the job include:
Falls from heights
Overexertion – lifting, pushing, pulling holding, carrying
Struck by objects
Struck against object
Caught in/compressed by
Repetitive motion injury
Machine entanglement
Electrical shocks and burns
Assaults, violent acts
Statistically, slips and falls or harm caused by the manual lifting of heavy objects are the main culprits of workplace injuries, and construction workers are the most vulnerable due to the hazardous nature of their jobs.The Arizona Division of Occupational Safety and Health is investigating the tragic death of a 31-year-old construction worker who fell to his death from a stage being built outside the University of Phoenix Stadium. The fatal workplace accident happened on January 15, and it's still uncertain whether the decedent's family will pursue a wrongful death claim.
Faced with any type of on-the-job injury, it's imperative to discuss the details of your case with a qualified workplace accident attorney in Phoenix, AZ in a timely manner. If a personal injury claim is to be filed, it must commence before the statute of limitations expires.
EMPLOYER RESPONSIBILITIES TO ENSURE A SAFE ENVIRONMENT
Your employer must follow appropriate federal, state and local guidelines and regulations. If your employer violates those laws and an injury results, you may be able to recover monetary damages in a personal injury lawsuit.
Our veteran legal team represents clients who have suffered injury resulting from:
Crane accidents
Damaged flooring, tiles, carpet
Forklift accidents
Repetitive motion injuries
Machinery oil and fluid leaks
Fallen objects
Falls from heights
Scaffolding accidents
Exposure to toxic materials
In instances where a third party – such as a defective product or an independent contractor — contributed to a workplace accident, personal injury law and theories of negligence may be applied. In order to pursue a personal injury claim, our legal team enlists the aid of medical consultants and industry experts who can help us prove liability and ensure victims receive maximum compensation.
PHOENIX WORKPLACE INJURY ATTORNEYS
Knowing what to do following a serious workplace injury can be extremely confusing. If you or a loved on was injured on the job, Wattel & York Phoenix, AZ workplace accident lawyers can help you understand Arizona worker's compensation laws and protect your legal rights. We take all new cases on a contingency fee basis, which means there will be no legal costs or fees unless we win compensation on your behalf.
Known for our aggressive advocacy and results-oriented style, our attorneys stand ready to fight for your rights. To schedule your free consultation, please call 877-572-4143 in the greater Phoenix area, or toll-free at (877) 333-9545.