When a semi-truck slams into your car, many things can happen. Not only will you be dealing with a massive amount of property damage, but you might suffer life-threatening injuries. Your injuries can prevent you from participating in the activities you enjoy. Also, because of this, you might be suffering from emotional trauma and even depression. These are reasons that you should get represented by an attorney to fight for your rights.
Truck accident attorneys will make sure that you receive fair compensation to help you overcome your truck accident injuries. Operators of passenger vehicles are at extreme risk of serious injuries after getting hit by commercial vehicles. Reach out to truck accident lawyers after your recent semi-truck collision to get the guidance you need. Call Wattel And York LLC for a free consultation.
Common Types Of Semi-Truck Accidents
Semi-truck accidents in Tucson, Arizona can be classified into four main types:
Rear-End Collisions
Rear-end collisions typically occur when another vehicle strikes the back of a semi-truck. These kinds of collisions can happen when the driver of the commercial truck doesn't allow enough distance between them and the car ahead.
Head-On Collision
Head-on collisions usually occur when two vehicles traveling in opposite directions collide, often resulting in serious injuries or fatalities if one of the vehicles is a truck.
Sideswipe Collision
Sideswipe collisions take place when one vehicle veers into another lane. This can cause minor damage to both vehicles, but if a semi-truck is involved, it may cause serious vehicle or property damage due to its large size and weight.
Rollover
Rollover accidents typically occur when a semi-truck takes a sharp turn while traveling at a high speed. These types of accidents can cause severe injury or even death due to the sheer weight of the semi-truck and its potential to crush any nearby vehicles or persons.
No matter the type of semi-truck accident, it is important to take the necessary steps for recovery and compensation. Contacting experienced legal professionals with knowledge about Tucson, Arizona trucking accidents.
Causes of Commercial Truck Accidents
Truck drivers can cause accidents in a number of ways. Examples include:
Speeding
The truck accident might have happened because the truck driver was speeding or driving recklessly, resulting in head-on collisions or rollover accidents.
Blind Spots
The trucker might have failed to properly check their blind spot before changing lanes, resulting in a sideswipe collision.
Improperly Loaded Truck
A fully loaded semi-truck can get into an accident when the trucking company doesn't ensure that the cargo is properly secured.
Intoxication
The commercial truck driver might have been operating the truck while under the influence of drugs or alcohol, resulting in impaired driving.
Fatigued Driving
The truck driver might have exceeded the maximum hours of service, resulting in drowsy driving and potential collisions due to a lack of alertness while operating the vehicle.
Truck Accident Damages
Medical Expenses
Medical expenses caused by a truck accident can include current and future costs for hospital stays, physical therapy, medications, doctor visits, and more.
Property Damage
Property damage includes damage to your vehicle or other property as a result of the accident. This may include replacing or repairing the vehicle, as well as rental car costs.
Lost Wages
Your lost income would be any wages you are unable to earn due to the injuries sustained in an accident. This includes past and future wages.
Wrongful Death Damages
Wrongful death damages caused by a truck accident include funeral and burial costs, as well as lost income from the deceased. In addition, bereaved family members may also be able to seek compensation for their loss of companionship and loss of consortium.
Pain And Suffering
This can include mental anguish and emotional distress caused by an accident. It can also be due to mental anguish that resulted from the traumatic experience.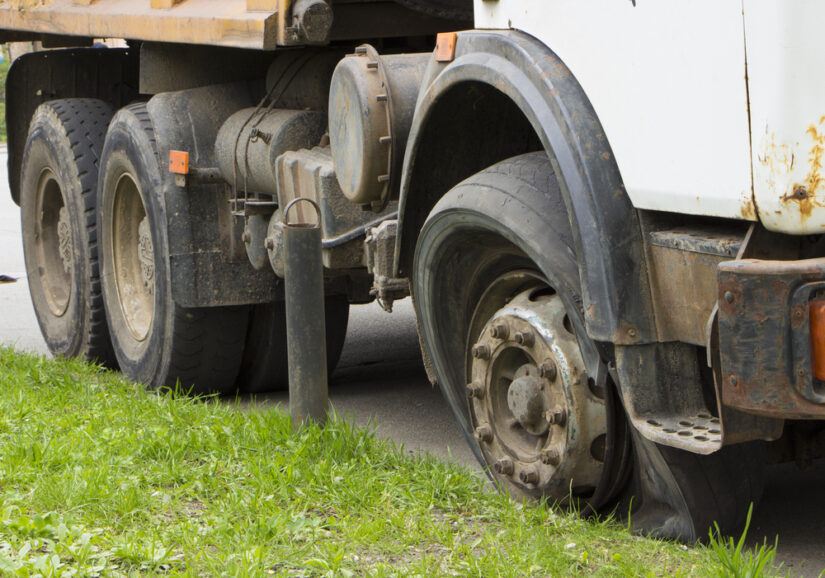 Steps To Take After a Semi-Truck Accident
After you have been in a semi-truck accident, it is important to take the necessary steps to ensure that your rights are protected.
Call 911
Reach out to local authorities after you were hit by a large truck. The Arizona Department for 911 dispatch will send out first responders and the police. Your attorney can use the police report as evidence in your personal injury claim.
Get Medical Help
Commercial trucks can cause severe injuries, and even if you didn't notice any pain, you should still see a doctor as soon as possible. You can ask your Tucson truck accident attorney about what clinics you can visit to get immediate help.
Gather Information And Evidence
It is also wise to obtain all pertinent information like license plates and the name of the trucking company. Additionally, gather any evidence you can from the scene, including photographs and eyewitness contact information.
Contact Your Insurance Company
Contact your insurance company as soon as possible after the accident so that they can begin processing your claim.
Work With A Dedicated Law Firm
Allow your attorney to handle your entire semi-truck accident claim due to the complexities involved. Your attorney has the experience and knowledge necessary to thoroughly investigate the incident, gather evidence, and build a strong case on your behalf. Your attorney will also be able to negotiate with insurance companies and other parties involved in order to reach a favorable outcome. Contact Wattel And York LLC today for a free consultation.