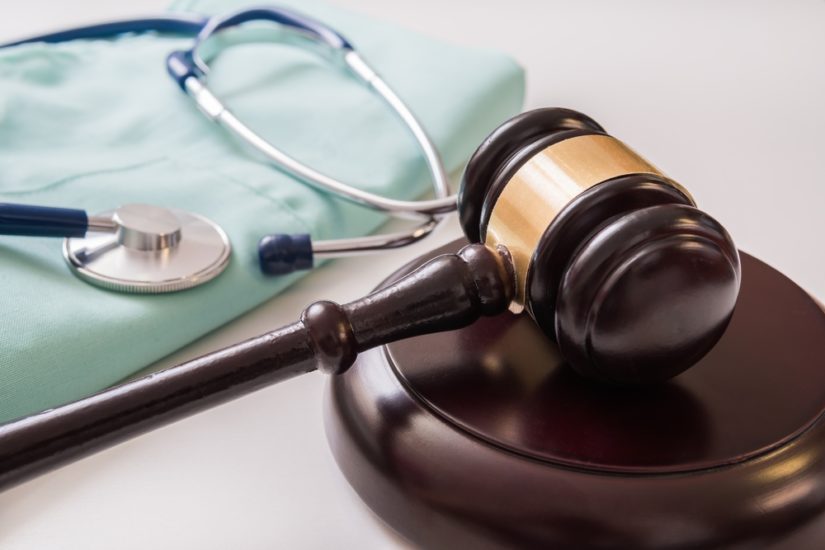 The top three prevalent causes of death are heart disease, cancer, and medical malpractice.
That's not a very comforting thought. We go to medical facilities and healthcare providers with the expectation that we will be treated with the utmost professionalism and care. If a grievous medical error was made to you or someone you love, you should immediately contact an experienced medical malpractice attorney.
While medical malpractice is a leading cause of death in the United States, surprisingly, few victims seek compensation or report injuries.
In 2012, over 3 billion medical malpractice claims were paid out, but that represented a small percentage of cases that caused irreparable damage and wrongful death due to irresponsible doctors and hospital facilities. Don't be just a number if medical malpractice occurs. If you were injured because of negligent behavior from your healthcare provider, call a medical malpractice lawyer today.
What is Medical Malpractice?
Medical malpractice in Phoenix occurs when a medical professional or facility fails to provide a standard of care that you would expect from a competent professional. Also known as medical negligence, healthcare workers who are negligent or reckless and cause injury or death to their patients should be held accountable. Malpractice can also happen if a provider fails to perform a necessary treatment, test, or other types of care.
If this has happened to someone you love, you and your bereaved family may qualify for monetary compensation.
What Should You Do if Your Doctor Has Caused an Injury?
If you or a family member have been injured by a reckless, incompetent, or negligent doctor, it's natural that you want to see justice done—meaning that you receive compensation. This is where a Phoenix medical malpractice lawyer can help you.
It's also essential that we hold physicians and medical providers accountable for failing to live up to their legal and moral responsibility to not harm patients by providing appropriate diagnostics and treatment. They must perform to the standard of care that is expected from the Arizona professional medical community.
We Hold Healthcare Professionals Accountable
At Wattel & York – Attorneys at Law, our medical malpractice and personal injury law firm understands that you have the right to quality medical care.
We expect medical professionals to work responsibly to provide adequate diagnosis and treatment by using the medical tools available along with their medical expertise and skills. We expect a health care provider to focus on our needs and condition throughout our treatment.
Wattel & York is a Phoenix medical malpractice and personal injury law firm dedicated to bettering the quality of medical treatment in Arizona by holding medical providers accountable for the scope of their treatment. Our aim is to provide justice for anyone who has been a victim of serious injury, medical negligence, personal injury, and wrongful death.
Medical malpractice in Phoenix can be complex and difficult to fight. It requires a personal injury attorney with significant medical knowledge and experience with personal injury cases similar to yours. It's crucial for your attorney to help determine the long-term impacts of any physical and emotional suffering over your lifetime. We will go over your medical records, consult with medical experts and examine your finances to discover all the damages associated with your case.
It is well-known that insurance providers and the medical community can put up roadblocks to avoid being held responsible for grievous errors. The best way to seek maximum compensation is by hiring a legal professional who knows the ins and outs of the medical and legal processes. We can help you quickly resolve your case so you can focus on your road ahead.
What You Need To Make a Medical Malpractice Case
Not all medical mishaps are due to medical negligence or incompetence. Even if a nurse or physician makes a terrible mistake, it doesn't necessarily lead to medical malpractice lawsuits. The plaintiff must prove that their injury from a medical procedure led to ongoing medical care and impacted their future and quality of life.
As the injured person, you must prove that you had a formal medical relationship with the medical professional, meaning that you were a patient and your medical treatment caused an injury. For example, suppose you were harmed by medical advice from a healthcare professional but were not an official patient. In that case, you do not have grounds for a Phoenix medical malpractice lawsuit. Heeding the advice of your doctor neighbor, for instance, would not stand in a court of law.
It can be challenging to prove medical neglect and negligence. It is not enough to be unhappy because of a medical outcome. You must prove that the attending doctor, nurse, surgeon, or medical professional was incompetent in their treatment.
You must also prove that this negligence caused your personal injury. Doctors and nurses often treat ill or hurt patients; some may be close to dying. Therefore, it is necessary to differentiate if a medical professional's actions caused injury or whether the patient's pre-existing condition resulted in an unwanted outcome.
Your medical malpractice lawsuit attorney can help you prove that the medical professional's actions directly led to your injury.
If you can prove medical malpractice occurred, then you may receive compensation for lost wages, medical bills, and pain and suffering that occurred because of the injury.
When Medical Malpractice Caused You Harm
In order to build a solid medical malpractice case, it's essential that you prove how the medical provider's negligence resulted in physical, financial, and emotional damages to you. This can include:
Mounting medical bills
Lost wages from being unable to return to work
Physical therapy
Diminished quality of life
Emotional distress
The cost of health care facilities
Wrongful death
It's important that you get legal advice from a qualified Phoenix medical malpractice attorney at Wattel & York so you can understand your legal rights.
We understand how difficult and confusing these kinds of claims can be without a thorough understanding of Arizona law. Our lawyers are here to help you. We will help you investigate and build a strong case so we can aggressively pursue the financial compensation you deserve so that you can move on with your life.
Common Phoenix Medical Malpractice Cases
There are various ways any healthcare professional can commit medical malpractice. There are a few standard classifications, including:
Failure to diagnose: There are certain medical ailments that physicians should immediately recognize. Not diagnosing these health concerns may be considered negligence in the eyes of the law, and such misdiagnosis can lead to hazardous consequences and even wrongful death.
Childbirth errors: Many physicians and nurses work together as a team in labor and delivery to help mother and child. Failing to act with care could lead to incredible harm and life-long injuries.
Anesthesia miscalculations: An anesthetist needs to calculate the exact amount and balance of drugs. If they make a miscalculation, patients could wake up or feel surgical procedures without the ability to alert the medical team. The balance of medications necessary to put someone under during a medical process is very delicate – calculations must be precise. If they aren't, patients may be conscious during surgeries and feel the procedure but cannot tell anyone. Conversely, too much anesthesia could result in wrongful death.
Surgical errors: Medical malpractice can occur if the surgeon was under the influence during the surgery or if they were grossly negligent. When a surgeon makes a mistake during an operation, the patient can suffer greatly. If you or someone you love has been injured during surgery, your Phoenix medical malpractice attorney can help you seek compensation.
Medication misdiagnosis: When doctors prescribe the wrong medication or the wrong dosage amount, it could be hazardous to a patient's health and well-being. If you get hurt because of the prescription of a medical professional, then they should be held accountable for your injuries.
Damaged medical products: We expect medical devices to help treat us, but defective ones can easily cause injury and harm. A few examples are deficient knee or hip joints, bad pacemakers, leaking heart valves, bad mesh filters for DVT, and transvaginal mesh devices.
Your medical provider is supposed to keep you aware of any risks associated with medical treatments or procedures. Before any treatment, they must go over any risks involved and the chances for a good or bad outcome. Patients must make informed decisions, so if they choose a course of action, they should be informed of the risks; if not, their physician or surgeon could be liable in wrongful death or medical malpractice suit.
Medical Malpractice Laws in Phoenix
Medical malpractice laws can be different depending on the state. Some states limit the amount of compensation a medical malpractice victim may receive, but Arizona state laws dictate that there is no limit that you can receive.
If the patient was at fault or partially responsible for the medical malpractice claim, and if the defendant can prove this, then the court will reduce the compensation by the percentage of fault.
This is known as the comparative negligence law. So, in cases where both the defendant and the plaintiff share responsibility for a personal injury or medical injury, then the court determines the percentage of fault. If you are found to be less than 50% to blame, you will receive compensation.
In Phoenix, you must abide by medical expert testimony rules and what is considered expert certification. Your personal injury lawyer may call in the testimony of a medical expert and file affidavits testifying to the defendant's negligence. The expert must be in the same medical field as the medical professional who caused the injury.
Hiring a Phoenix Medical Malpractice for Your Medical Malpractice Claim
Medical malpractice lawsuits are different from other kinds of lawsuits. They have unique procedures and rules that can be challenging to navigate without the aid of a medical malpractice attorney who also understands the law in Arizona. Different states have different regulations regarding medical malpractice cases, so it's for your benefit to find a Phoenix medical malpractice law firm with experience and training in medical malpractice cases.
Like many other states, Arizona has a statute of limitations for medical malpractice lawsuits. In Phoenix, it is two years from the date you received your injury, and the key here is Discovery, which has no specific date limitation.
The discovery rule can extend the standard statute of limitations deadline until you have reasonably discovered the extent of injuries you have suffered. For example, if a surgeon operated on the wrong limb, their medical negligence would be quite apparent. However, if a doctor fails to diagnose or recognize obvious signs of cancer, you may not realize their mistake until much later on. Therefore, the clock starts ticking once you realize you have cancer.
It is essential that you seek the legal services of a medical malpractice law firm immediately after a medical injury that resulted from negligence because you do not want the date of discovery to hinder your medical malpractice case.