Every year in Arizona, millions of people will at some point be bus passengers. A vast network of city buses, bus companies, charter bus services, tour bus businesses, bus drivers, and other vehicles operate there. Bus accidents and injuries will surely happen. Victims can experience high medical bills, property damage, lost wages, and serious injuries. But there is help.
Anyone that's been in a bus crash or that has a family member suffering from bus accident-related injuries may be entitled to compensation. Resources like the Tucson bus accident lawyers over at personal injury lawyer Tucson provide an expert source of legal representation.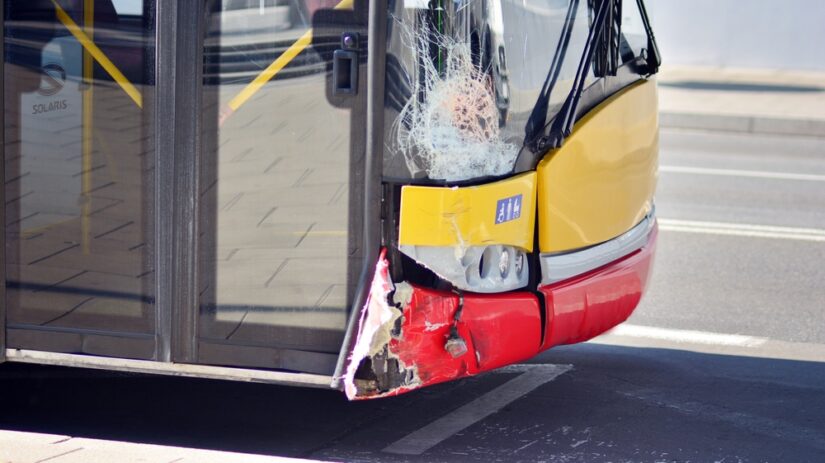 Different Bus Types
Knowing the different bus types is important for submitting a strong bus accident claim.
The insurance company of the at-fault party factors in the type of bus to decide the extent of liability. For example, different buses might have different traffic laws to follow. Some buses have seat belts and some don't. The details of each bus type can affect compensation.
Arizona offers bus services across the following platforms:
Public transportation bus aka city bus
Private and charter buses
Tour buses
School buses
15-passenger vans
Tourism is massive in Arizona. It has one of the largest bus infrastructures in the USA. Within each category of Tucson bus activity, Arizonans have gainful employment. This brand of tourism is a vital part of the State's GDP. This is partly why settlements from Arizona's buses support such law practices. The state wants to protect the industry. It's an incentive for fairness.
Because so many different types of buses exist, a person could easily become overwhelmed without the correct professional guidance. This is another area where having quality legal assistance pays off. Leave the stresses of talking with insurance companies and lawyers to the experts. In Tucson AZ, Wattel & York Attorneys At Law will help you shoulder the load.
Pedestrian-Related Incidents
The bus driver and passengers aren't the only ones impacted by bus accidents. Pedestrians also experience personal injury in bus accidents. In Tucson AZ, most buses that somehow strike or injure a pedestrian are prepared to be held responsible. Bus accident victims seek compensation for medical expenses and more. Pedestrians should also get fair compensation.
The bus company or transportation authority responsible will always do their best to help. Most bus drivers and companies know what to do in these situations because they're required to carry insurance that'll cover accidents. The high rate of compliance with these operating orders makes Tucson, AZ buses and bus companies good parties to litigate with.
Taking Action After a Bus Accident
A bus crash is like other types of crashes. Staying calm and assessing the need for immediate medical attention is always the start. After calling 911 and getting immediate pictures and video of the scene, contacting the right legal professionals is key. Finding a bus accident attorney with a good reputation is next. Wattel & York Injury & Accident Attorneys offer free consultations.
FAQs
Can You Get Compensation From a Bus Crash?
Accident victims can let their bus accident lawyer begin litigation on their behalf. Most personal injury compensation agreements come about as a result of litigation. The bus company will eventually pay out the compensation through their insurance. Settlement amounts should cover medical care costs, economic damages, and other accident-related grievances.
What Happens to Your Body When You Get Hit by a Bus?
Bus accidents can quickly cause serious injury. Medical treatment for any bus driver, passengers, other drivers, pedestrians, and family members is always a top priority.
Getting the appropriate medical care to people is a great way to help keep the situation from becoming worse than it already may be.
Some of the more common injuries are:
Broken bones
Severe Burns
Closed-head injuries
Loss of limbs
Paralysis
Permanent disability
Scarring
Spinal injuries
Whiplash
Wrongful death
Noone wants to see anyone hurt when it doesn't have to be that way. Staying aware of common injuries on buses helps you to be someone who could help if needed.
What Can Cause a Bus Accident?
There are so many ways bus accident injuries can happen. Busses are an important transportation source in most of the USA's major metropolitan areas. They're often frequently and consistently used. High usage rates guarantee that there will be reports of a Tucson bus accident from time to time.
Here are some of the most likely conditions known to cause bus crashes:
Driver negligence
Hazardous weather
Mechanical failure and defects
Multivehicle events
Poor road conditions
No matter the cause, the most important thing is that the State of Arizona puts a lot of time and energy into making sure that these sorts of incidents can be solved with relative ease. The state's infrastructure employs many people's family members and generates a lot of tax revenue via bussing. Arizonans and their lawmakers want the tourist machine to be fun and accountable.
Can You Claim for Injury on a Bus?
Anyone near Tucson that's been in a serious bus accident can call an experienced bus accident attorney to help them get compensation. Legal representation can work on your personal injury claim. General personal injury law questions can also help accident victims secure the damages they deserve.
Let a personal injury law specialist handle your bus accident case. They'll fight for you to receive compensation from the negligent party that harmed you. Whether you're up against a driver for a government entity who fell asleep or a maintenance company van running red lights, a quality bus accidents lawyer knows what to do. Call us to consult with a personal injury specialist immediately.