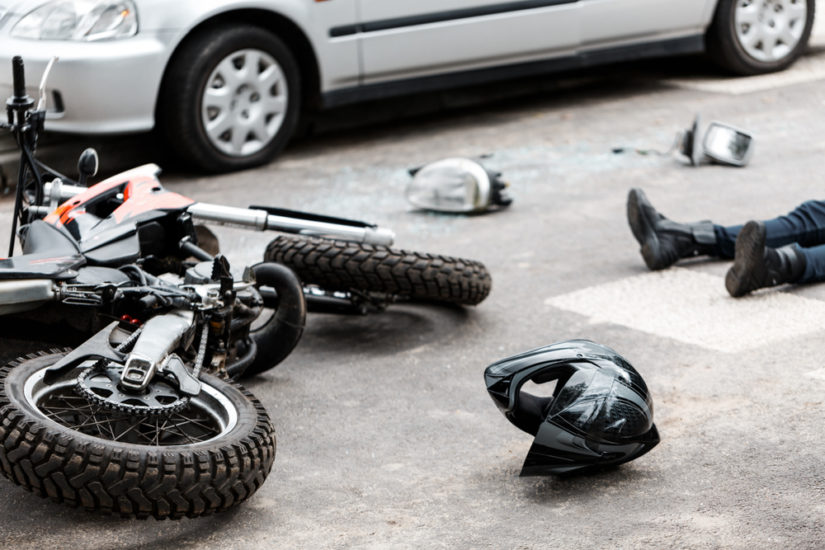 When you were involved in a motorcycle accident in Tucson that was not your fault, you can recruit the help of a dedicated legal advocate to help you get compensation for your injury. It would help if you worked with a trustworthy law firm that can educate you on the process. Call an experienced Tucson motorcycle accident lawyer at Wattel and York today for a free consultation.
Who Is Liable for Your Motorcycle Accident in Tucson?
Establishing liability is one of the most critical aspects of the claims process. Your Tucson motorcycle accident lawyer must prove that someone else is responsible for causing your injuries to recover compensation for your damages. The way your crash occurred will help your personal injury lawyer figure out who should be held accountable.
For instance, if a drunk driver hits you, you might be ready to pursue a claim against the intoxicated driver. However, you might be surprised to learn other parties could also share the blame.
If a local dram shop oversold or served alcohol to the drunk driver when they were already under the influence, you may have the right to take legal action against these establishments.
Similarly, if motorcycle defects or malfunctions caused your accident, multiple parties could be held accountable, including:
Motorcycle parts distributors
Motorcycle parts designers
Motorcycle parts manufacturers and suppliers
Motorcycle dealerships and executives
Motorcycle maintenance workers
Motorcycle safety inspectors
Additionally, government agencies, municipalities, and other third parties could share the blame if motorcycle accidents are caused by dangerous road conditions that could have been prevented by proper road safety maintenance.
You can be sure your motorcycle accident lawyer will carefully evaluate every detail of your case to ensure they hold all parties who contributed to your injuries accountable to the fullest extent of the law.
What Do You Do If You Witness a Motorcycle Accident?
If you witness a motorcycle or car accident, remain at the scene. See what you can do to help the motorcycle accident victim get the medical attention they need.
Do not hesitate to contact law enforcement officials to get police and emergency responders to the accident scene.
Be sure to provide the motorcycle accident victim, their lawyer, and law enforcement officials with your name and contact information so they can further discuss the accident with you. You might be asked to sit for a deposition or testify at trial to help their motorcycle accident lawyer recover maximum compensation for the victim's damages.
Common Tucson Motorcycle Accident Injuries
In many motorcycle accidents, victims in Tucson have concerns that their cases will not be taken seriously. They worry that they will be accused of attempting to file a frivolous lawsuit or that their injuries are not severe enough to warrant the pursuit of a motorcycle accident claim.
However, it is essential to remember that the type of injury you sustained does not necessarily impact your right to compensation for your damages.
Instead, the impact your motorcycle accident injuries have on your life will. For this reason, you might have grounds for a claim if you have suffered even a seemingly minor injury.
Examples of some of the most common types of injuries you can sue for after motorcycle accidents in Tucson include:
Traumatic brain injuries (TBIs)
Spinal cord injuries (SCIs)
Loss of limbs
Back injuries, including herniated discs
Neck injuries, including whiplash
Post-traumatic stress disorder (PTSD)
Full thickness burns
Disfigurement and skin scarring
Lacerations leading to sepsis
Organ failure
Road rash
Internal bleeding
Broken and fractured bones
If you are unsure whether you meet the eligibility requirements for an insurance or civil claim, do not hesitate to discuss your concerns with a Tucson motorcycle accident attorney at our firm.
Grounds for Legal Action After a Motorcycle Accident in Tucson
To have grounds for a personal injury lawsuit in Tucson, your motorcycle accident lawyer must prove that the defendant has met the elements of negligence as described below:
The liable party owed you a duty of care
The responsible party breached their duty of care
The liable party's actions caused your injuries or resulting damages
You suffered injuries or subsequent damages that had a significant impact on your life
How to Demand Justice for Your Motorcycle Accident Injuries
After a motorcycle crash, you can seek compensation for your damages in multiple ways. Generally, your options include filing an insurance claim or bringing your case to civil court.
File a Motorcycle Accident Insurance Claim
Filing a claim with the insurance company is one of the ways to recover compensation when another party is responsible for causing your injuries. Arizona follows a fault-based system for insurance purposes.
File a Claim With Your Insurer
When you have been injured in an accident, you will file a claim with the liable party's insurance provider. If you purchased personal injury protection (PIP) coverage on your auto insurance policy, you might also have a chance to file a claim with your insurance provider.
However, you should not accept any settlement from an insurance company without speaking with your Tucson motorcycle accident attorneys first. This way, you receive compensation that is significant enough to fully cover the damages you experienced.
File a Motorcycle Accident Lawsuit
Unfortunately, insurance settlements are rarely enough to fully cover a motorcycle crash victim's damages. Motor vehicle insurance generally only compensates victims for medical expenses through bodily injury liability coverage and property damage through property damage liability coverage.
They also only pay out up to the highest limits of the policyholder's policy. If the liable party only purchased the minimum amount of $50,000 in bodily injury liability coverage per accident and $15,000 in property damage liability coverage per accident.
But what if your expenses were greater than these limits? In that case, filing a motorcycle accident injury claim in court may be necessary.
Recoverable Damages After Tucson Motorcycle Accidents
You have the right to be made whole when someone else is responsible for causing your injuries. In motorcycle accidents, that means you should be repaid for your financially-based and non-financial losses.
Economic Damages vs. Non-Economic Damages
Economic damages describe your out-of-pocket or financial expenses, while non-economic damages account for how the victims' lives have been affected by motorcycle accidents and injuries. Some examples of economic and non-economic damages that could be recovered include:
Damage to your motorcycle
Loss of income
Loss of employee benefits
Medical expenses
Diminished earning capacity
Reduced quality of life
Pain and suffering
Loss of consortium
Loss of enjoyment of life
Disfigurement and skin scarring
Loss of household services
Punitive Damages
Punitive damages, also known as exemplary damages, may be available in motorcycle accident claims. However, it would be best if you did not rely on them. These are typically only awarded when courts find a defendant's actions grossly negligent, reprehensible, or otherwise intolerable.
They find it necessary to punish the defendant beyond your compensatory damages. While punitive damages are possible, they are rarely awarded after motorcycle accidents.
Call a Tucson Motorcycle Accident Attorney for Help Today
The motorcycle accident claims process can seem like too much to take on when you are still recuperating from the devastating impact of your injuries. However, with the right legal advocate working for you, you can heal while our team builds a compelling case against those responsible for your damages.
If you need additional information, speak with a reputable Arizona PI law firm today. Contact an experienced Tucson motorcycle accident attorney at Wattel and York today for a free consultation. You can contact us through our secured contact form or by phone to learn more about the value of your damages and who could be responsible for causing your injuries.