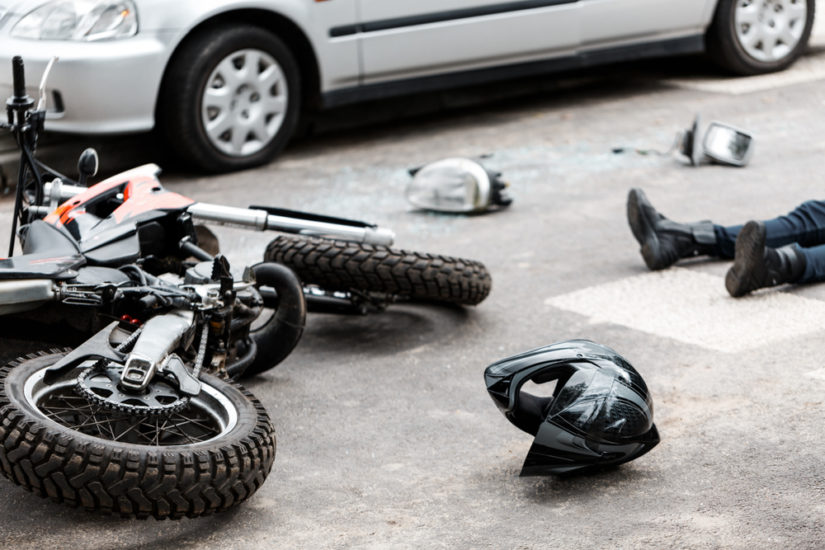 When you experience a motorcycle accident, you can be at risk for life-threatening injuries that create long-lasting and debilitating pain. Motorcyclists are at a higher risk of a personal injury compared to car drivers because they have less protection on the road. When you have suffered an injury that was not your fault, you can recruit the help of a motorcycle accident lawyer who can help you get compensation for your personal injury. You should work with a dedicated law firm that can educate you on the process. Call Wattel and York today for a free consultation.
What Can Cause a Motorcycle Accident?
Motorcycle accidents can happen for many reasons, ranging from poor weather to mistakes by motorcyclists or drivers.
Left-Hand Turn Accidents
If a car driver attempts to turn left at a traffic light, they don't always notice smaller vehicles in the oncoming lane. It is a common error for car drivers to strike motorcyclists when making a left turn.
Blind Spots
Cars have blind spots all around them that make it difficult to spot vehicles in these areas, but it is even harder for car drivers to spot motorcyclists who may be hidden in their vehicle's blind spot. These accidents happen when a driver switches lanes and hits a motorcyclist because they didn't see them in their blind spot.
Not Yielding To Other Vehicles
The driver may have failed to yield and didn't give the motorcyclist their right of way. Whoever has the right of way is the one that should advance while the other vehicle stays put.
Speeding
Speeding is a common reason that can cause bad motorcycle crashes. Car drivers are often going 10 to 15 miles beyond the speed limit and don't slow down in time to prevent a crash. They can bump into the back of a motorcyclist, causing the biker to swerve out of control. 
Bad Weather
Poor weather conditions can also cause a motorcycle crash. For example, rainy and icy weather makes roads slippery and harder for wheels to get traction. Drivers may have difficulty slowing down or stopping in time before running into other vehicles.
Road Obstacles
Roads aren't always clear and often have hazards blocking the way for motorcyclists. There can be fallen tree trunks, debris, passing animals, and other obstacles. This can be the cause of a motorcycle crash if the driver cannot avoid the obstacle or slow down in time. They can also accidentally hit a nearby vehicle by mistake while trying to avoid the obstacle.
Driving While Intoxicated
Sometimes motorcycle accident injuries are caused by gross negligence. For example, the car driver may have been drunk or under the influence of drugs. If the police suspect that there is substance abuse of some kind, they may perform a breathalyzer test or request a drug test.
Distracted Driving
In the state of Arizona, it is illegal to make phone calls or text on the phone. It is only allowable if phone calls are made using a hands-free device.
Product Defects
If a motorcycle accident is caused by a design flaw, your attorney can file a product liability claim.
How Do Attorneys Prove Who is At Fault?
Sometimes these incidents can be caught on camera; in other cases, the attorney investigates the claim to find additional proof.
Traffic Law Infractions
These are difficult to prove because only witnesses at the scene may have observed that the driver was breaking the law. If there are traffic cameras, Tucson motorcycle accident lawyers can use this evidence to show how the driver was breaking the law.
Proof of Distracted Driving
Your attorney can subpoena the other driver's phone service provider to find out if they were texting or making phone calls while driving. The motorcycle accident lawyer can use the cellphone usage history as additional proof that you were not at fault.
Photographic Evidence
You can take pictures of the accident to show how badly your bike was damaged and also where your bike was located after the crash. The images can tell a story of how the accident occurred. Also, take pictures of your injuries to show all of your wounds. This evidence is important for showing how badly you were harmed.
What Can I Claim for a Motorcycle Accident Personal Injury?
In addition to any property damage, you can also claim losses such as lost wages, medical bills, and other economic expenses. You can also claim damages for pain and suffering. For example, if you suffered traumatic brain injuries, you may be unable to perform ordinary tasks you were capable of before your motorcycle crash. If you are a surviving family member of a motorcycle accident victim, you can seek wrongful death damages on behalf of the deceased. 
What Can Motorcycle Accident Attorneys Do to Help?
Your Tucson motorcycle accident lawyer can provide sound legal advice and help you obtain financial compensation through a personal injury claim. They are very knowledgeable on the legal process required for a motorcycle collision and will do their best to help you receive compensation for severe injuries. They understand how to negotiate with insurance companies and will obtain proof of how the other driver caused you serious injury. Insurance carriers don't always pay the full compensation, which is why the legal advice of a Tucson, AZ lawyer can give you accurate information on how much you are owed. A dedicated law firm will provide you with guidance on your personal injury as a personal service. 
Find Out More Information for Your Tucson Motorcycle Accident
If you need additional information, speak with a law firm today. Don't accept any settlement from an insurance company without speaking with your attorney first. This way, you receive maximum compensation that is large enough to fully cover the damages you experienced. Contact Wattel and York today for a free consultation.