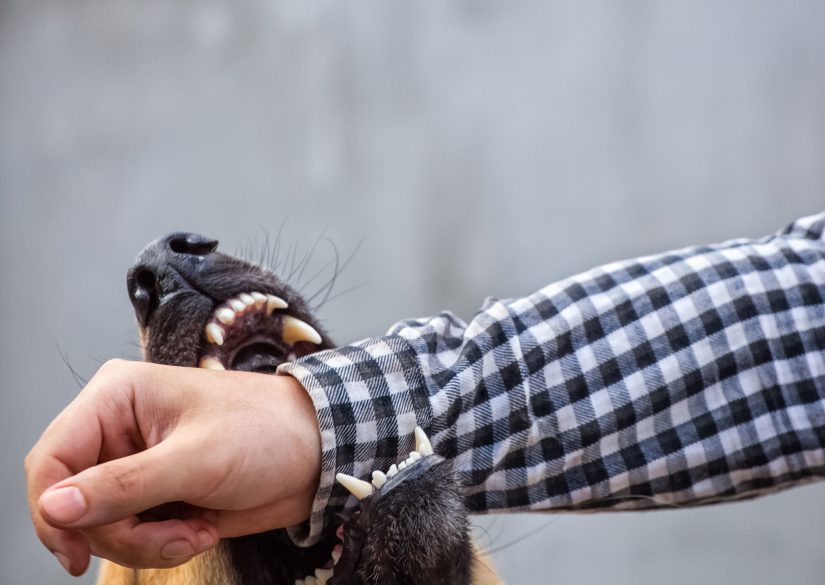 Arizona Dog Bite Attorneys serving residents of Chandler, Glendale, Phoenix, Tucson, Yuma and beyond.
If you find yourself the victim of a dog attack, consult attorneys trained in the rules and regulations governing dog bites. At Wattel & York, Attorneys At Law, our Phoenix dog bite lawyers have extensive experience handling canine attack, bite & mauling cases. An injury lawyer in Phoenix at Wattel & York will make the extra effort when it comes to investigating the possible causes of your dog bite incident so that you receive full compensation for your pain and suffering.
DOG BITE INJURIES IN ARIZONA
Dog bites are a nationwide problem. Nearly six out of ten U.S. households include a pet. Dog owners claim that their canine companions lower their stress levels and bring happiness to their lives. But these companions also sometimes bring stress and unhappiness to others in the form of dangerous, even life-threatening, injuries. The Centers for Disease Control and Prevention report that nationwide about 20 people are killed, and another 585,000 injured, from dog bites every year. About 77 percent of dog bites are from the pets of family or friends, and 50 percent of attacks occur on the dog owner's property. Nearly one in five dog bite attacks requires serious medical attention, and 31,000 people underwent reconstructive surgery in 2006 alone for injuries caused by dog attacks.
The Centers for Disease Control and Prevention conducted a study which revealed that pit bulls were responsible for the majority of animal bite fatalities. There are, however, other breeds that are just as aggressive. Rottweilers, Doberman pinschers, and Akitas are also known for committing large numbers of unprovoked attacks on humans, many of which prove fatal. If you have a loved one that has been killed as a result of a dog bite attack, contact a wrongful death attorney in Phoenix, AZ for a free legal consultation, ASAP.
Liability
In many states, dog bite liability is absolute: Should a dog bite another person, the owners of that dog have virtually no defense. Animal bite claims in many states are subject to statutory strict liability, which means that the owner of a biting dog is held responsible for any injuries his or her dog inflicts on a bite victim, even if negligence on the owner's part is never established. In other words, when the person bit is in or on a public place or lawfully in or on a private place — including the property of the owner of the offending dog — the owner is liable for damages suffered by the person bitten, regardless of the dog's history of vicious behavior or the owner's knowledge of its viciousness.
Animal bite cases fall under the category of premises liability law, so that means if you are or someone you love has been the victim of a dog bite attack, contact an experienced Phoenix, AZ premises liability attorney who is specialized in handling dog bite injury cases.
Unfortunately, you have little legal recourse if a stray dog bites you, because claims must be filed against a dog's owner or keeper. Your city or county is not responsible for strays, even if you had previously called animal control in an effort to get the dog in question off the streets. Contact a dog attack injury lawyer in Phoenix, AZ for a free legal consultation if you or someone you love have suffered an injury as a result of a dog bite attack.
ARIZONA DOG ATTACK INJURY LAWYERS
At Wattel & York, our services go beyond simply ensuring that you receive adequate compensation for injuries sustained in a dog attack. Our Phoenix, AZ animal attack attorneys will also seek out the appropriate medical specialist for your injuries. They will work with that specialist to ensure that payment for their services is delayed until your case is completed by settlement or trial.
If you or someone you know has been the victim of a dog attack, don't hesitate to contact a Phoenix dog attack injury lawyer at Wattel & York, Attorneys At Law. You can call us toll-free at (877) 572-4143, or you can complete a simple case form on our website.
An initial legal consultation is free of charge. If we take your case, we work on a contingent-fee basis — which means you pay us only if you receive a monetary reward or recovery of fees. Don't wait any longer; a lawsuit must be filed before the statute of limitations in your state expires. So contact our Phoenix, AZ dog attack injury attorneys now. You may have a valid claim entitling you to compensation for the injuries, pain, and suffering you have experienced because of a dog attack. Got a Legal Question? Call Dave and Mike!