Phoenix Personal Injury Lawyer – Attorneys at Law with convenient office locations throughout Arizona, including Chandler, Glendale, Tucson, and Yuma.
You should consider seeking legal counsel if you have suffered personal injury as a result of an accident or a product defect resulting in product liability. The world of insurance claims and personal injury law can be confusing to navigate on your own.
At Wattel & York, a Phoenix personal injury lawyer uses our experience in personal injury litigation to ensure that you receive adequate compensation for the damages you have experienced as a result of an accident.
Medical malpractice, vehicle collisions, slip and fall accidents, and consumer product defects bring bodily and emotional harm to millions of Americans each year. The Centers for Disease Control and Prevention reports that each year 27.7 million Americans visit emergency rooms for unintentional personal injury, and over 121,000 people die each year from those injuries. A bit of frayed carpet, an improperly executed repair, an irregular stair step, a loose handrail, a distracted driver, a defective product can all threaten to cause serious personal injury.
What Is a Personal Injury Lawsuit?
When you are injured due to someone else's reckless or negligent conduct, you may have the right to pursue legal action against them. There are several ways in which you can demand justice. Many personal injury victims are able to file a claim with the liable party's insurance company and recoup some of their damages.
However, when insurance settlements are insufficient, filing a personal injury lawsuit is often the best way to recover compensation for every loss and ensure the liable party is held accountable to the fullest extent of the law.
A personal injury lawsuit is a type of civil claim. The burden of proof in Arizona civil claims is based on a preponderance of the evidence. Instead of proving liability beyond a reasonable doubt the way you would in a criminal case, liability is established as long as you can show evidence that convinces the judge or jury that the defendant's actions are more than likely the cause of your injuries or subsequent damages.
If your case is successful, the liable party will be ordered to compensate you for every single loss. You have the right to be made whole in civil court. For that reason, you must go over your damages in detail with your personal injury attorney to ensure you are seeking the max.
Common Types of Personal Injury Accidents
Below are just some of the common causes and types of personal injuries brought to attorneys.
Pedestrian Accidents
Product Liability
Defective Products
Dog Bites
Airplane Accidents
Motor Vehicle Accidents
Motor vehicle accidents can include nearly any type of collision involving any type of motor vehicle. Some of the most common types of crashes include:
Head-on collisions
Rear-end collisions
T-bone accidents
DUI accidents
Highway accidents
Sideswipe accidents
Speeding accidents
Accidents at intersections
Lost load accidents
Jackknife accidents
Blindspot accidents
Multi-vehicle crashes
Single vehicle collisions
Some of the most prevalent types of motor vehicle accidents we see in personal injury court include:
Motorcycle accidents
Taxi accidents
Uber accidents
Lyft accidents
Bus accidents
Rideshare accidents
Truck accidents
Bicycle accidents
Pedestrian accidents
Electric scooter accidents
What to do After a Car Accident
After being involved in a car accident, your initial steps may be unclear. However, if you take the following steps, you can begin building a compelling case against the liable party immediately after the collision. With that in mind, here are some of the most important things you should do after a car crash:
Always call 911
Get a police report
Collect evidence at the Accident scene
Get medical help
Get medical treatment
Hire a personal injury lawyer in Phoenix
Do not post about the accident on social media
Do not give a statement to the insurance company
Have your lawyer negotiate with the insurance company for you
What to Expect After Filing a Car Accident Claim
As you prepare to file a car accident claim, it is important to understand how the personal injury claims process works. Generally, since Arizona follows fault insurance laws, you will file a claim with the liable party's insurance provider first. However, if you have your own personal injury protection (PIP) coverage or no-fault insurance, you might also have the option of filing a claim with your personal auto insurance provider. However, this may be ill-advised, as doing so will likely increase the amount you pay and auto insurance premiums.
When you file a claim with the insurance company, do not expect to recover compensation for every loss. The insurer will lose money by paying out on your claim, so you can expect them to fight to reduce your settlement if possible. They may resort to unscrupulous tactics, including misrepresenting policy term limits, blaming you for causing the accident, or otherwise handling your claim in bad faith.
It is also important to keep in mind that insurance does not cover every expense. It is designed to compensate injury victims up to the limits of the policyholder's policy and for specific types of damages. For instance, your collision coverage is designed to cover your vehicle damages, specifically in the event of an accident. Bodily injury liability will cover your medical costs. Insurance rarely, if ever, compensates victims for non-economic damages.
Medical Malpractice
Medical malpractice can include any type of medical mistake or error. Some of the most prevalent types of medical malpractice lawsuits include:
Birth injuries
Surgical and Mistakes
Anesthesia errors
Delayed diagnosis
Misdiagnosis
Failure to treat
Failure to provide follow-up care
Prescription medication errors
Pharmaceutical errors
Defective medical devices
Premises Liability
Premises liability claims involve any type of accident that occurred on someone else's property. Here, property owners are most frequently held accountable for victims' injuries, for failure to make necessary repairs to their property, or to ensure the premises are safe for invited guests and patrons. Some of the most common types of premises liability cases include:
Dog bites and attacks
Slip and fall accident
Swimming pool accidents
Hotel accidents
Parking lot accidents
Supermarket accidents
Trampoline accidents
Why Choose Wattel & York as Your Personal Injury Lawyer in Phoenix, AZ
The Phoenix personal injury lawyers at Wattel & York will work with you to determine the cause of your claim. But our services go beyond ensuring that you receive adequate compensation for the pain and suffering your injury has caused you. We will also find the right medical specialist for your injuries. What you should look for when choosing a personal injury attorney: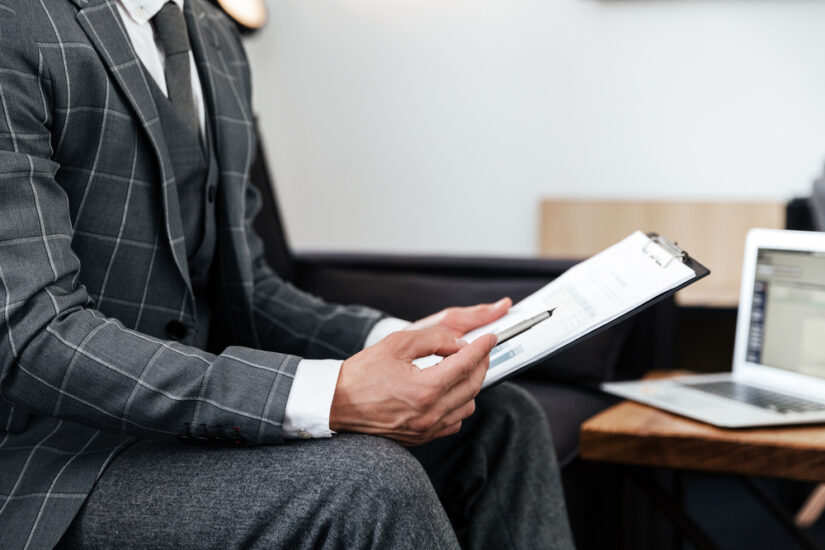 Experience In Personal Injury Cases
Don't work with a personal injury law firm that has minimal experience in the type of personal injury you experienced. For the best chance of maximum compensation, you will need a reliable team who has secured multiple personal injury awards. With their help, you can expect to have good results and high-quality legal advice.
A Good Reputation
Make sure you perform your due diligence on the law firm you work with. Research the law firm to ensure it has good reviews, a high BBB rating, and no history of lawsuits against them.
A Reasonable Caseload
If your attorney is too busy to return phone calls or answer your emails and texts, then they aren't a good fit. If they have too many cases, they can fall behind on your personal injury claim. Attorneys have to make sure that information is submitted according to specific deadlines and that all rebuttals from the other party are answered. They may make mistakes on your claim and leave out crucial evidence if they didn't properly perform an investigation. If they aren't paying attention to your case, that could prevent you from receiving a fair settlement.
An initial consultation with an attorney at Wattel & York is free of charge. Our team of attorneys works on a contingent-fee basis. If we take your case, you pay us only if you receive a monetary settlement or court award. Don't wait any longer; a personal injury lawsuit in Arizona must be filed before the statute of limitations expires. Call us now. You may have a valid claim entitling you to compensation for the pain and suffering your personal injury has caused you.
If you or someone you know has suffered a personal injury, call the Phoenix, AZ, injury lawyers at Wattel & York. You can contact us toll-free at (866) 763-4705, or you can submit a case form on our website.
Other Types of Personal Injuries
If you thought the type of injury you are diagnosed with determines whether you have the right to file a personal injury lawsuit, you will be pleasantly surprised to find out that this is not the case. Grounds for a personal injury claim are based on negligence and liability. Someone else's negligent actions must've had a substantial impact on your life for your personal injury lawsuit to be successful.
However, there are some types of injuries that are more impactful than others. Some of the most common types of injuries you might be able to sue for in Phoenix include:
Brain Injuries
Back Injuries
Neck Injuries
Broken Bones
Internal Bleeding
Birth Injuries
Organ failure
Compound fractures
Soft tissue injuries
Herniated discs
Second impact syndrome
Concussion
Post-traumatic stress disorder (PTSD)
Penetrating brain injuries
Lacerations, conclusions, and abrasions
If you are dealing with the fallout of another type of injury that is not included in the list above, do not worry. You may still have the right to compensation for your losses. You can find out more about whether you have met the grounds needed to file a personal injury case when you discuss your injuries and their impact on your life with your Phoenix personal injury attorney.
Phoenix Personal Injury FAQ
When you are hesitant to move forward with a personal injury lawsuit, it is important to remember that you do not have to go through the claims process alone. In hopes of helping you feel empowered and confident in your decision to pursue justice, our personal injury legal team has answered some of the most frequently asked questions surrounding personal injury lawsuits in Phoenix below. Additional questions we do not cover here can be discussed when you schedule your free consultation.
Can you sue for pain and suffering in Arizona?
You may have the right to sue for pain and suffering when you are injured in an accident caused by someone else's negligence. Pain and suffering are considered non-economic losses, so your attorney will need to quantify them to ensure you are repaid for your losses in full.
What are pain and suffering damages?
Pain and suffering damages are a type of non-economic loss. This means they do not have a fixed financial value. To accurately calculate the value of your pain and suffering damages, your attorney will need to discuss the various ways your life has been affected. Pain and suffering do not only describe your physical injuries but your emotional distress and diminished quality of life as well.
Can you seek compensation for trauma?
Every injury victim has the right to claim compensation for the trauma they have suffered due to someone else's negligence. If another party is or could be responsible for your physical injuries or emotional distress, you may have the option of filing a claim with her insurance company or a civil lawsuit against them.
Your injuries do not need to be catastrophic or life-threatening to have grounds for a claim. As long as your life has been significantly affected by the trauma you experienced, you may be entitled to compensation for your suffering.
How long do you have to sue someone in Phoenix?
You have a maximum of two years from the date of the accident to file a personal injury lawsuit in Phoenix under Arizona Revised Statute Section 12-542. If your lawsuit is not filed before this deadline, you may be prohibited from pursuing your case at trial.
There are multiple instances in which the statute of limitations may be unclear. If a child was injured or your injuries were not diagnosed until a later date, you may be unsure of how long you have to get your lawsuit filed. Fortunately, when you get the legal advice and support of a Phoenix personal injury attorney, you can get the answers you need when you need the most.
What are the damages I can recover in a personal injury claim?
The damages you can recover and a personal injury claim are expensive. You are entitled to reimbursement for not only financially based losses, also called economic damages, but non-financial losses, also called non-economic damages, as well. Some examples of potentially recoverable damages could include:
Medical expenses
Lost wages
Pain and suffering
Wrongful death
Funeral and burial costs
Loss of guardianship, mentorship, companionship
Loss of valuable services
Lost benefits
Lost earning capacity
How much will a personal injury attorney charge?
The amount you might expect to spend on your personal injury representative can vary widely depending on which personal injury law firm you go with. Many reputable personal injury lawyers are willing to work with injury victims on contingency. They do not charge anything upfront for their services and cover all of the expenses associated with pursuing your case.
Then, if they win your case or recover compensation for your damages, a percentage of your settlement will go to your lawyer to cover their attorney's fees. If they do not win, you do not have to pay your lawyer even one cent for their efforts in pursuing your case. At Wattel & York, we offer our legal advocacy services on contingency, which means payment for our services is contingent on winning your case.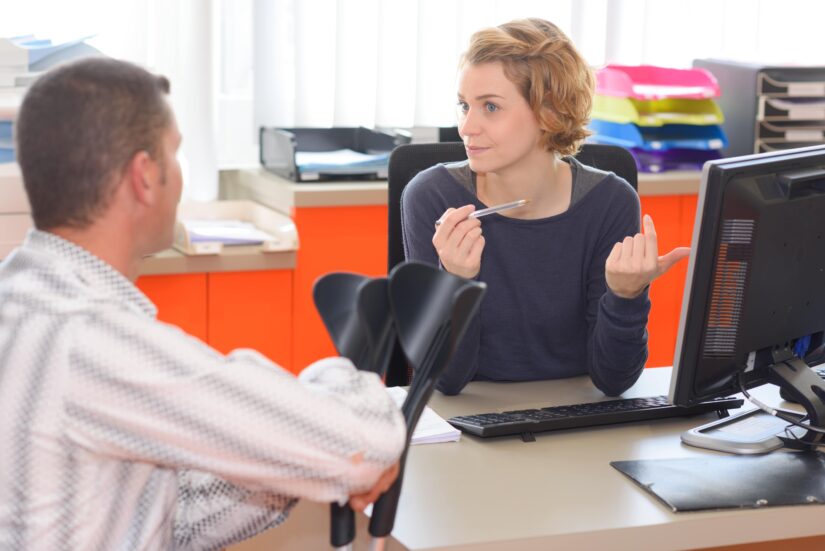 What is the average settlement that personal injury victims receive in Arizona?
There is no average settlement you can receive for an Arizona personal injury claim. Many claimants want to know how much they might expect to recover and think that learning the average payout will give them an idea of how much their case could be worth.
However, the average amount is found by taking the total value of all awards and dividing them by the total number of settlements or verdicts. This includes both the highest and lowest payouts, which could drastically skew the results. There are simply too many factors in place that can determine how much you might be awarded in your case. The best way to find out how much your personal injury case is worth is to discuss your damages in depth with your personal injury attorneys at Wattel & York.
Work With Personal Injury Lawyers In Phoenix Today
After suffering a catastrophic injury, going through a difficult legal process can seem impossible and overwhelming. Fortunately, you do not have to go through it alone. When you have our Phoenix personal injury lawyers at Wattel & York working for you, you can devote more of your time to your family and recuperating from your injuries. Our firm will worry about building an investigation against the liable party, ensuring every loss is accounted for, and negotiating with the insurance company.
We will do what it takes to maximize your financial recovery. When you are ready to start rebuilding your life, but do not know where to turn for help, contact our team for a 100% free consultation. You can get started as soon as today when you fill out our secure contact form, call us to take advantage of this opportunity, or visit our Google My Business to learn more about our team of personal injury attorneys.