Arizona Motorcycle Helmet Laws Explained
Nov 3, 2023
If you love the thrill of the open road — whether it's exploring scenic routes like the Grand Canyon from Flagstaff to Sedona, the Apache Trail with the Superstition Mountains, or dense forests along AZ-188 to Mesa — you may disregard the idea of wearing a helmet. It makes your head hot, limits visibility, messes up your hair, and ruins the thrill of the biking experience. Arizona does not have a universal helmet law like many other states in the United States.
This blog post will discuss when motorcycle riders must wear a helmet, when it is not required, and its impact on compensation following an accident.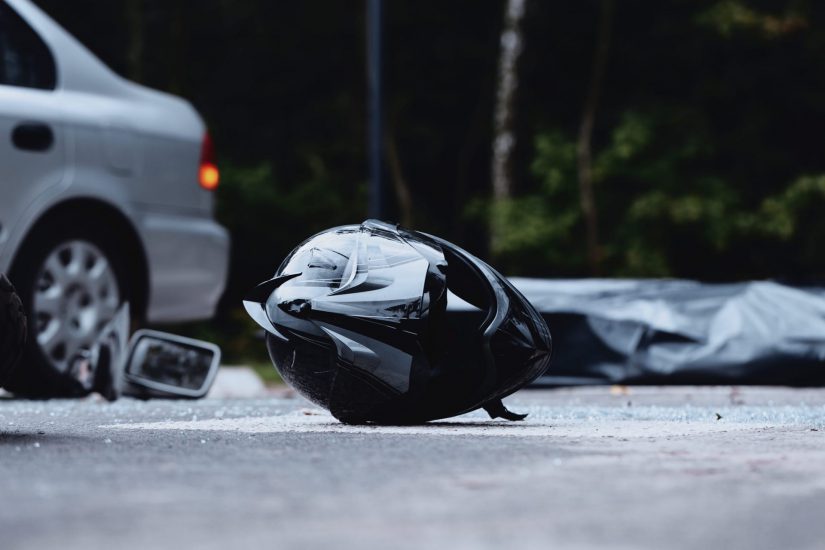 When the Law Requires Motorcycle Riders to Wear Helmets in Arizona
As per Arizona's revised statute § 28-964, you must wear a helmet while on a motorcycle if you are below the age of 18.
Furthermore, you must also wear eye protection, such as:
Glasses
Goggles
A transparent face shield
The punishment for violating this law may be a fine of $75 or more, depending on the frequency of the offense. You may also have points on your license, which usually increases future insurance costs.
When Can Motorcycle Riders Choose Not to Wear a Helmet in Arizona?
Besides any legal requirements, we strongly advise wearing a helmet when riding a motorcycle, whether as a driver or a passenger. Motorcycle safety is a must.
The state crash facts data for 2020 revealed that 73 people died in motorcycle accidents because they were not wearing helmets. Wearing a helmet does not guarantee there won't be any fatalities, but it reduces the chances of serious injuries.
You can never predict what may happen on the road, especially at intersections. As per NHTSA facts, 35% of motorcycle accidents occurred at intersections in 2020. Other drivers can also make mistakes, and sudden weather changes are not surprising in Arizona. All of these factors exist and cannot be ignored. So it's better to equip yourself with all the necessary safety gear, including a helmet, a jacket, pants, boots, and gloves.
Motorcycle helmets may not make you look cool, but they can save your life. According to NHTSA, helmets are 37% effective in preventing fatalities for motorcycle riders and 41% for passengers.
Helmet Laws Effects on Compensation
Arizona follows a pure comparative negligence rule when it comes to determining compensation.
Whoever causes the accident is liable to pay damages. If the court finds both parties are at fault and contributed to the accident, both will be liable for their negligence. It does not matter whether their contribution is 10% or 60%; they will be responsible for their negligence according to their share.
Even if you are not legally required to wear a helmet, it can reduce the compensation you may receive for your injuries.
For example, say someone is speeding and crashes into you. You suffer bodily and brain injuries. The other driver will likely try to prove in court that they are not liable for your brain injuries because they did not cause them. Your injuries would not have occurred if you had worn a helmet required by law.
The other driver's insurance company will likely try to prove that your head injuries could have been less severe if you had worn a helmet. They use this defense to prove that you were also reckless and contributed to your injuries. Thus, their client is not solely responsible for your injuries.
Why Choose Wattel & York for Your Motorcycle Accident Case?
Wattel & York is a personal injury law firm founded by David E. Wattel and Michael L. York.
Our Phoenix motorcycle accident attorneys have helped many accident victims secure the compensation they deserve.
David and Michael established this law firm with the purpose of helping people fight against giant insurance companies and get justice. Legal directories like Martindale and Avvo recognize their expertise, rating them among Arizona's best personal injury lawyers.
Furthermore, David is also actively involved in educating physicians on how to handle personal injury victim paperwork. He believes that medical records play a crucial role in any personal injury case. If physicians manage them efficiently, it can significantly assist personal injury victims with their legal cases.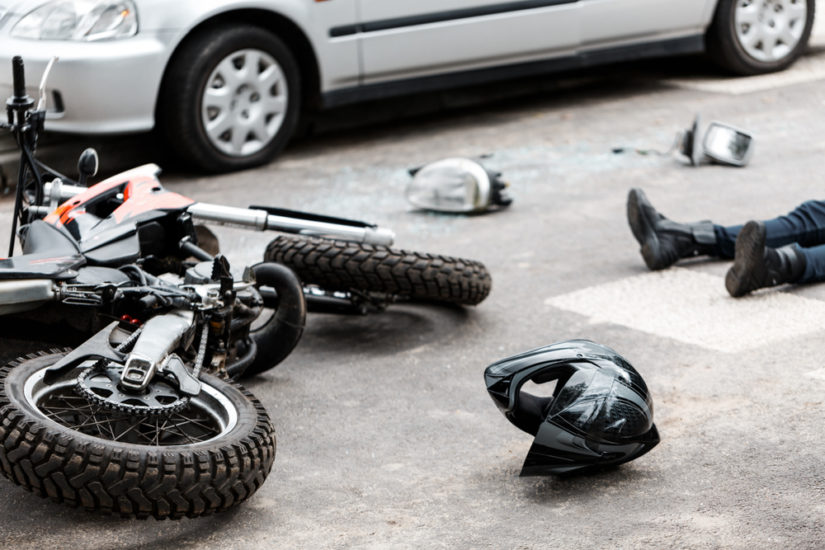 Michael has an impressive track record of defending personal injury clients in litigation. He has argued numerous notable personal injury cases before the Arizona Court of Appeals and secured many favorable outcomes for clients. Among Michael's most notable cases are Country Mutual Insurance v. Fonk and Yollin v. City of Glendale.
If you suffered injuries in a bike accident, schedule a free consultation with us and learn the best strategy to handle your case.
Do not just take our words; listen to what our past clients have to say:
"Wattel & York were flat out outstanding with my personal injury case. They made the process painless and kept in constant communication throughout the entire time. Any questions I might've had were promptly answered and detail-oriented. They gave me crucial advice that I would've otherwise not been aware of. I couldn't have asked for more from them. Put your trust in these guys. You won't be disappointed. Thanks, Wattel & York." – Matthew
Conclusion
In Arizona, you do not need to wear a helmet while riding a motorcycle or sitting as a passenger unless you are under 18 years old. However, not wearing one can impact your compensation and compromise your safety. Therefore, it is always a wise choice for motorcycle operators to wear one.