Car wrecks can put your life at risk and leave you in a bad financial position. Not only are car accidents expensive, but they can cause you to be temporarily or permanently disabled. You can contact a Glendale car accident lawyer at Wattel & York and get help obtaining the compensation you deserve from the liable party.
Get the legal help you need when you need it most. Contact Wattel & York today for a free consultation and learn more about what's next for your insurance and civil claims and how much your settlement could be worth.
How Do Car Accidents in Glendale Happen?
Your personal injury Glendale attorney will need to closely examine how your collision occurred so they can establish negligence and prove liability. You can expect your lawyer to conduct a thorough investigation, as there are multiple ways in which a car, truck, or motorcycle accident could occur. Some of the most common causes of these collisions include the following:
Drunk Driving
Driving under the influence of drugs or alcohol is not only negligent driving but could also carry criminal penalties. You do not need to be over the legal limit to be considered intoxicated or impaired. If a drunk driver caused your accident, you should expect your attorney to hold him accountable.
Your Glendale car accident lawyer will also determine whether any local dram shops sold or served alcohol to the defendant. If they did, you might be able to take legal action against them under Arizona's dram shop liability laws.
Other Types of Negligent Driving
Any time a driver operates their motor vehicle unsafely, they can be held accountable when their recklessness causes critical injuries and damages. However, negligent driving can take several forms. Some examples include:
Driving over the speed limit
Making improper lane changes
Distracted driving
Driving drowsy
Failure to use a turn signal
Making illegal turns
Failure to stop at a traffic light or stop sign
Tailgating
Road rage
Aggressive driving
Wrong way driving
Manufacturer Defects
Not all car crashes are the driver's fault. Sometimes a defect can cause an accident. Manufacturers' defects happen when there is a flaw in the vehicle's equipment. For example, there may be an issue with the vehicle's brakes, steering, engine, or other essential components.
Negligence by Government Agencies and Municipalities
Government agencies, including the Arizona Department of Transportation, are obligated to maintain the roads' safety, make necessary repairs, and generally ensure the roadways are safe for motorists and passengers alike.
Unfortunately, failure to make necessary repairs or pay attention to complaints means drivers often endure catastrophic and life-threatening injuries. Some examples of such negligence include the following:
Failure to install street lamps
Failure to replace missing street signs
Failure to properly secure road construction zones
Hiring incompetent or unskilled road construction workers
Failure to fill potholes
Common Types of Injuries to Sue for in Glendale AZ
Car accidents can result in scrapes, cuts, bruises, broken bones, and more. You may have bled internally because an organ was damaged or punctured. Injuring your spine could result in herniated discs, paraplegia, and forms of paralysis.
Car accidents commonly cause head injuries and are one of the leading causes of traumatic brain injuries. Concussions can have long-term consequences, including broken bones and other serious injuries. The level of the injury you sustained increases your compensation, especially when the collision results in a permanent disability.
Who is Liable for Your Glendale Car Accident Damages?
Establishing liability after you have been critically injured in a Glendale car accident is crucial. You can expect your attorney to carefully evaluate the circumstances of your case to uncover those responsible. We must closely examine the type of accident you were involved in, as this will help us identify potentially liable parties.
Some examples of parties who could be responsible for the injuries you sustained and your resulting damages include:
Irresponsible or negligent drivers
Government agencies, such as the Arizona Department of Transportation
Municipalities, including the city of Glendale
Auto parts manufacturers, designers, and distributors
Motor vehicle dealerships and executives
Government-contracted road construction workers and contractors
Safety inspectors and auto parts maintenance professionals
How Car Accident Insurance Claims Work in Glendale AZ
One of the ways to recover the compensation you deserve after being involved in a car accident in Glendale, AZ, is filing a claim with the insurance company. Arizona follows fault-based insurance laws, so you will file a claim with the liable party's insurance company instead of your own.
However, if you purchased no-fault insurance coverage when setting up your auto insurance policy, you might also have the opportunity to file a claim with your insurance company. Here is more about what to expect from the car accident insurance claims process:
What Insurance Covers
Unfortunately, many car accident victims believe they can recover total compensation for their damages by filing a claim with the insurance company. However, this is rarely the case. This is because insurance coverage covers specific types of losses and only up to the highest amounts of the policy limits.
For example, bodily injury liability coverage is designed to compensate injury victims for their medical expenses. However, if the liable party only purchased $50,000 in bodily injury liability coverage, the insurance company must only pay a max of $50,000 in medical bills. This means your settlement could be lacking sufficient coverage for not only your out-of-pocket and economic damages but your non-economic damages as well.
How Insurance Adjusters Handle Claims
Another common mistake car accident victims make when dealing with the insurance company is expecting them to be on their side. Even though the insurance company may be polite and seemingly concerned about your well-being, the truth is that they care far more about their financial interest than they do about making sure your claim is settled fairly.
Insurance adjusters must check through insurance claims looking for mistakes and errors that could result in denials. This way, the insurance company does not lose money by paying your settlement.
For this reason, you need your Glendale car accident lawyers to handle the insurance company on your behalf. This way, if the insurer makes an insultingly low offer, attempts to blame you for causing your injuries, or otherwise tries to take advantage of you during this difficult time, you will be ready to show them you are taking your claim seriously.
How Arizona Shared Fault Laws Could Impact Your Settlement
Your attorney will quickly review your situation and let you know if it is a claim worth pursuing. You could obtain compensation if you are not at fault and have damages. When you are partly at fault, you may still have a case because Arizona is an at-fault state. You can still move forward even if you are 99% at fault because the other driver still owes you damages for the proportion they are at fault for.
Types of Recoverable Damages After a Car Accident in Glendale, AZ
Economic Damages
These damages typically come as bills or can be recorded as a receipt. Economic damages include medical bills, income loss, and other expenses caused by the accident.
Non-Economic Damages
These are damages that are not quantitative. This means you can't simply estimate how you would add up medical bills. This includes pain and suffering, emotional anguish, PTSD, depression, and more. You can also have physical pain, such as aches, heaviness, soreness, and more. Your settlement increases based on the amount of difficulty and hardship you experienced.
Glendale Car Accident FAQs
How long do you have to make a claim after a car accident?
In the state of Arizona, you should file your claim within two years after the date of your car accident according to the state's statute of limitations.
What happens if your Glendale car accident claim is not filed before the deadline?
You need to be concerned about the personal injury AZ statute of limitations and keep in mind that insurance companies have important deadlines you must meet. Failure to get your claim filed before these deadlines expire or the statute of limitations passes will have devastating consequences on the outcome of your case.
The insurance company will likely deny you the compensation you would have otherwise been entitled to. The civil court system will simply refuse to hear your case. No matter how sympathetic they are to the trauma you have been through, if your lawsuit is not filed before these time limits, you will likely lose your opportunity to recover the compensation that is rightfully yours.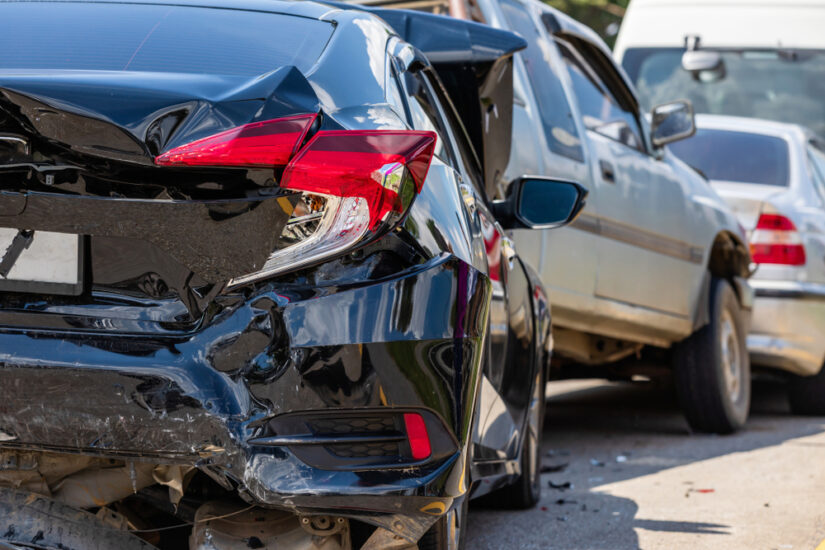 What does it cost to hire a car accident lawyer in Glendale?
One of the top benefits of choosing Wattel & York to take on your car accident case is the chance to work with experienced legal representatives on contingency. We understand you may currently be struggling to cope with the trauma of your experience.
This trauma can manifest not only in the form of physical injuries, emotional distress, and financial losses. When you are having trouble making ends meet, the last thing you should have to worry about is how you are going to afford a lawyer.
Wattel & York puts clients first. Our team will handle all of the costs as we move forward with your case. We have you covered when we need to pay expert witnesses to testify. When there are court filing fees, your attorney will take care of them. Then, a percentage of your settlement funds will be used to cover your attorney's fees. This way, having no money down to hire a lawyer will not hold you back from demanding justice and recovering the compensation you deserve.
Can my case's statute of limitations be extended?
Sometimes your statute of limitations can be extended beyond the 2-year limit. This applies to minors who were injured in a car accident and victims who were traveling and unable to seek legal representation until they returned home. Other unique circumstances can allow you to extend the two-year time limit.
Is Arizona a no-fault state?
Arizona is an at-fault state. At-fault states award the person not responsible for causing the car accident, meaning the liable party must provide a settlement.
How long do you have to report a car accident in Arizona?
Not all car accidents get reported in Arizona, but if they are severe and cause a certain amount of damage, you must report them within a specific time frame. Suppose there is injury, death, or property or vehicle damage that is over $1,000. In that case, you need to report the car accident. You need to report the car crash immediately or within 24 hours, or you'll get charged with a class 3 misdemeanor, resulting in jail time and fines.
Get Started with a Glendale Car Accident Lawyer
Auto accidents are frightening and can completely change your life for the worse. You should speak to a dedicated Glendale car accident attorney at Wattel & York immediately after a collision. We can review your claim to see who is at fault and whether pursuing your car accident claim is worth your time. Contact our team today for a free consultation. You can contact us online or by phone to get started.