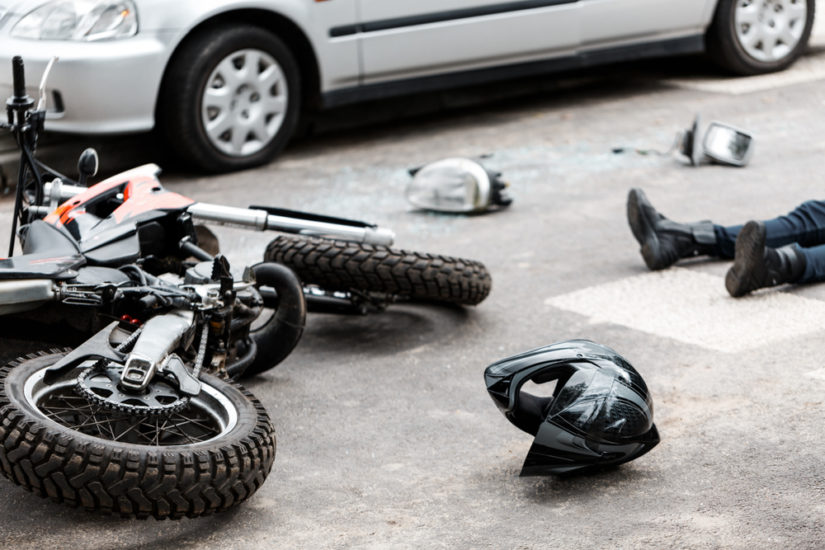 Accidents caused by distracted drivers are a common occurrence, putting motorcyclists at risk when car drivers aren't aware of their surroundings. Motorcyclists have more dangerous crashes compared to car drivers, resulting in more severe injuries. If you've been in a motorcycle accident and need guidance on what steps to take for your settlement claim, you can seek the counsel of a reliable motorcycle accident lawyer in Chandler, AZ. For a free consultation, contact Wattel and York today.
What Are Reasons a Motorcycle Accident Can Happen?
When a motorcyclist gets into an accident that is not their fault, it can happen for a number of reasons.
Distracted Driving
It could be that the car driver was distracted by texting, talking on the phone, mapping out their GPS, or other distractions inside their vehicle. In the state of Arizona, talking on the phone and texting while driving is illegal. Drivers must use hands-free methods when using the phone while driving.
Substance Abuse
Sometimes drivers are under the influence of drugs or alcohol. Alcohol or drugs can cause the driver to have an impaired reaction to obstacles in the road. They aren't able to focus or respond to obstacles in their environment, which can cause a crash.
Blind Spots
Sometimes drivers do not check their blind spots. Motorcycles are smaller vehicles and sometimes go unnoticed by car drivers. Because of this, drivers can crash into an unsuspecting motorcyclist.
Breaking Traffic Laws
Car drivers can sometimes speed, refuse to yield, ignore red lights, cut motorcyclists off, and perform other improper maneuvers that can cause an accident. 
Road Rage
Some drivers get upset and impatient, and intentionally drive recklessly, which can result in an accident.
Do I Need a Motorcycle Accident Lawyer?
Motorcycle accident lawyers can help in many aspects of your settlement claim. They not only accurately calculate your damages but also help you negotiate with the insurance company.
Lawyers Determine if You Are Partially At Fault
In the state of Arizona, there is the comparative fault law which means that you might be partially at fault if you contributed to the accident. If you were speeding, missed a vehicle in your blind spot, or slid on a wet surface, you may be partially at fault for your motorcycle crash. If this is the case, you can still be owed damages. The insurers or courts will calculate the percentage that you are at fault for so you can still seek a settlement. For example, if you are only 50% at fault, then you receive compensation to cover 50% of the damages.
Attorneys Accurately Calculate Damages
Your attorney can go over the list of expenses that were caused by your motorcycle accident. For example, if you have medical bills that piled up due to clinic visits, medication, physical therapy, surgery, and other treatments, this will all be included in your settlement amount. If you miss time from work and are unable to return to work for weeks, your attorney can include the wages you have lost and also the future income you will miss because of your wounds. Your pain and suffering can be included, such as your grief, depression, anxiety, and other negative emotions caused by your injuries. Other damages that can be added to your settlement are property damage and wrongful death if your loved one died in a motorcycle accident. 
Attorneys Represent You and Negotiate On Your Behalf
Instead of you chasing after the other party's insurance company and having to deal with back and forth communication, your attorney does this for you. They will negotiate a settlement using the evidence that they collected for your case and the estimation of your losses. Also, they fill in the gaps by performing investigations to help make your case stronger. They will find the proof necessary if possible so that your settlement is fully supported. The settlement negotiation may take months, even up to a year, but your attorney will keep on top of communication and update you on the progress.
What Are My Next Steps After My Motorcycle Accident
If you have paid expenses for your damages, it is time to get the help you need so you are not struggling alone. You shouldn't be paying for injuries and property damage that was not your fault. This is why working with an experienced personal injury attorney can help make your situation more equitable. Contact Wattel and York today for a free consultation.